In all their diversity, students come to higher education to learn and that it is within the first year curriculum that students must be inspired, supported, and realise their sense of belonging; not only for early engagement and retention, but also as foundational for later year learning success and a lifetime of professional practice.
Generally, the first year experience (FYE) work and research that has occurred to date has been around the curriculum, or in aid of it, but has not come in from the curriculum's periphery to focus on what intentional and holistic first year curriculum design, which is at the centre of the student FYE, might optimally entail. This requires a shift from primarily co-curricular 'first generation FYE approaches' to 'second generation FYE strategies' (Gale, 2009, 13; Wilson, 2009, 10) that focus squarely on enhancing the student learning experience through pedagogy, curriculum design, and learning and teaching practice in the physical and virtual classroom.
This Web site presents the findings and outcomes of Sally Kift's Australian Learning and Teaching Council (ALTC) Senior Fellowship, Articulating a Transition Pedagogy to Scaffold and to Enhance the First Year Student Learning Experience in Australian Higher Education to Enhance Transition. We hope you will find this site useful.
Professor Sally Kift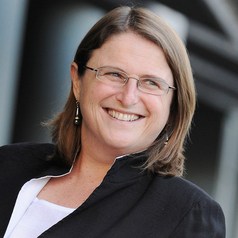 Sally Kift is the Deputy Vice-Chancellor (Academic) at James Cook University in Australia.  Up until May 2012 Sally was a Professor of Law at QUT, where she has served as Law Faculty Assistant Dean, Teaching & Learning (2001-2006) and QUT's foundational Director, First Year Experience (2006-2007). In the latter role, significant enhancements to QUT's policy and institutional culture were achieved in the areas of first year student engagement and curriculum design. Sally received a National Teaching Award (AAUT) in 2003. In 2006, she was awarded one of three inaugural Australian Learning and Teaching Council (ALTC) Senior Fellowships for a project entitled, Articulating a transition pedagogy to scaffold and enhance the first year learning experience in Australian higher education. In 2007, Sally led a Project Team which received a further ALTC National Program Award for QUT Law Faculty's Assessment and Feedback practices. Most recently, in 2009, she was appointed the ALTC Discipline Scholar in Law (jointly with Professor Mark Israel, University of Western Australia).
Sally has published widely on legal education and student transition, and has received numerous national and international invitations to deliver keynote address, workshops, and seminars on issues relating to transition and the first year experience, curriculum design to embed and assess graduate attributes, teaching quality and improvement, student engagement, the current state of legal education and the legal implications of cyberbullying in schools. She is frequently asked to sit on higher education review and appointment panels, and to evaluate teaching excellence, grant outcomes, and curriculum renewal across the disciplines.
ALTC Senior Fellow 2008-2009
Sally was appointed one of three inaugural ALTC Senior Fellows in 2006 to investigate good practice in first year curriculum design and the articulation of a 'transition pedagogy' to support first year learning and engagement. In this role, she led a national and international collaborative team of 26 academic and professional colleagues and supervised administrative and research assistants. Her Final Report to the ALTC records more than 150 individual disseminations during the Fellowship, made to over 6000 academic and professional staff, in 21 Australian universities and six international universities, and at 22 national conferences/fora and three international conferences.
Final Report:  Articulating a transition pedagogy to scaffold and to enhance the first year student learning experience in Australian higher education
References
Gale, T. (2009). Towards a Southern Theory of Higher Education (pdf 185KB). In 12th First Year in Higher Education Conference 2008, Townsville. Retrieved July 31, 2009
Wilson, K. (2009). The impact of institutional, programmatic and personal interventions on an effective and sustainable first-year student experience (pdf 203KB). In 12th First Year in Higher Education Conference 2008, Townsville. Retrieved July 31, 2009